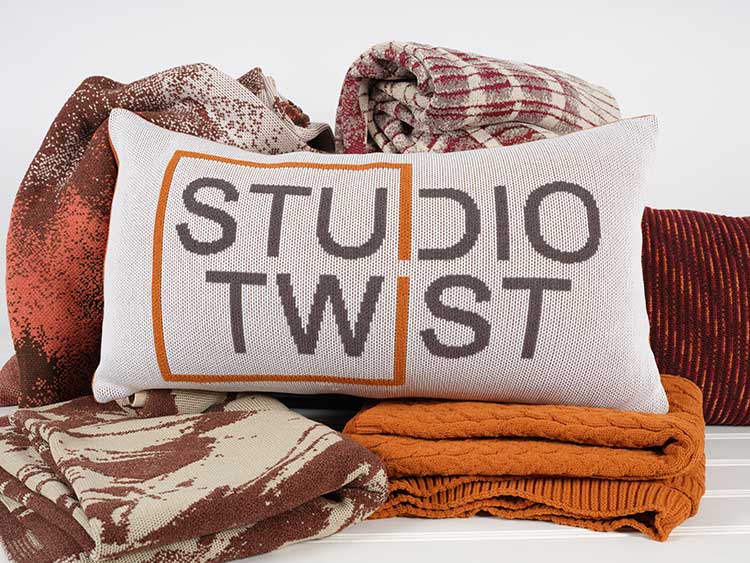 About Studio Twist
Studio Twist is an award-winning team of design, sales, and manufacturing professionals who create boutique textile products with style and longevity. Our team works closely alongside professional designers to help them select and customize beautiful, long-lasting products that help tell a story about a place, reinforce a property's brand, and – most importantly – make people feel good.
Our throws, pillows, and patented BedSok® box spring covers have been used to elevate, style, and soften spaces in hotels, resorts, spas, cruise lines, and senior/assisted living industries around the world. Studio Twist has received a number of industry awards, including Hospitality Design Award for Best Hospitality Textile (2019) and Interior Design Best of Year Award Honoree for Hospitality Fabric (2019).
After a lengthy career in interior and carpet design and textile sales to the trade, Michelle Wildenhaus founded Studio Twist in 2012 and gave knit textiles a prominent voice in the marketplace. Michelle and her team are constantly seeking new sources of inspiration for the artistic, innovative patterns for which we've become known in the trade.