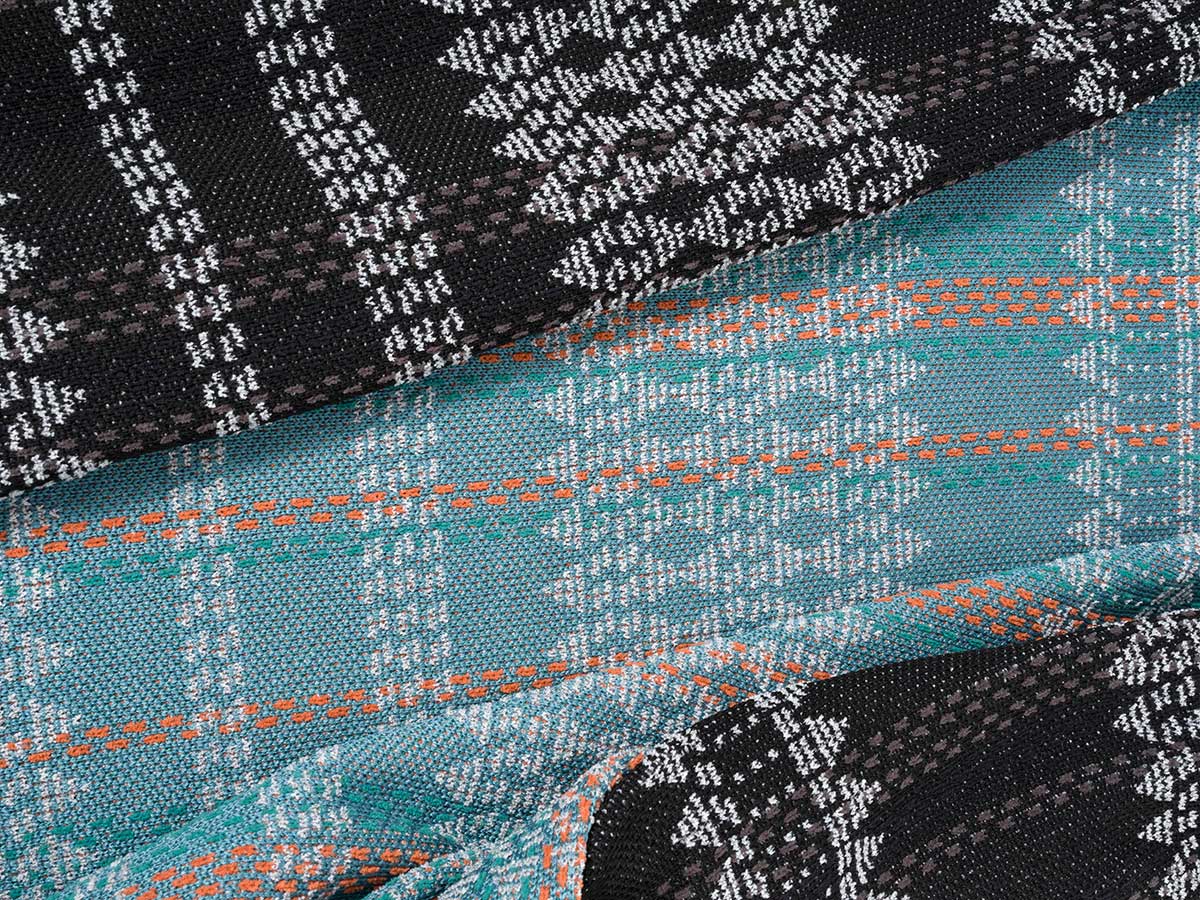 OUR DESIGNS
No project is one-size-fits-all and neither are our designs. Our extensive assortment of yarn colors, patterns, and stitches offers designers a custom look to accommodate any project. We work closely to help find how our range of customization options will best suit a property's needs.
WHAT IS CUSTOMIZABLE?
Two-color, three-color, or four-color designs are available for throws and pillows.
Two-color all-polypropylene designs are available for BedSok® box spring covers.
Custom five-color designs are possible at the discretion of the internal design team; please contact your sales representative to discuss options.
Any design can be recolored by selecting from our yarn library.
Stitches cannot be customized; please contact your sales representative to discuss alternative options.
HOW DO I CUSTOMIZE A DESIGN?
Key details to consider when creating a custom design:
Colors and where they should be placed in a pattern
Scale and desired dimensions of a pattern
Direction of the pattern in relation to the bed
Motif or logo placement in relation to the bed
Good quality reference image(s)
Contact your sales representative for more information.